CUSTOM METAL CARDS JUST MADE FOR YOU
CREATE YOUR OWN CUSTOM DESIGN OR CHOOSE FROM ONE OF OUR BEST SELLERS
WORKS WITH ANY CARD. NO ANNUAL FEES. 100% SECURE.
YOUR SECURITY
OUR CREDIT CARD TRANSFORMATION PROCESS
SECURE TRANSFER

Every card you send us is processed in a secure, monitored facility. We handle your cards with the utmost care and discretion.

PATENTED TECHNOLOGY

LICENSED US PATENT 11,562,194 We use a patented method that ensures your card's transformation is not just secure but also unique to our service.

DATA PROTECTION

Your personal details are encrypted and never shared. We adhere to stringent data protection laws to ensure your information remains confidential.

INNOVATIVE TECHNOLOGY

We do not store your card information. Once your metal card is ready, all details associated with your original card are permanently erased from our system.
WHAT CUSTOMERS SAY ABOUT US
WE DO OUR BEST TO PROVIDE YOU THE BEST EXPERIENCE EVER
HOW IT WORKS
Our Safe and Exclusive Four Step Proccess
Step 1
PICK FROM OUR PRE-MADE DESIGNS OR USE OUR INTERACTIVE CARD BUILDER AND SELECT YOUR METAL, DESIGN, AND PLACEMENT FOR A TRULY UNIQUE, PERSONALIZED CARD.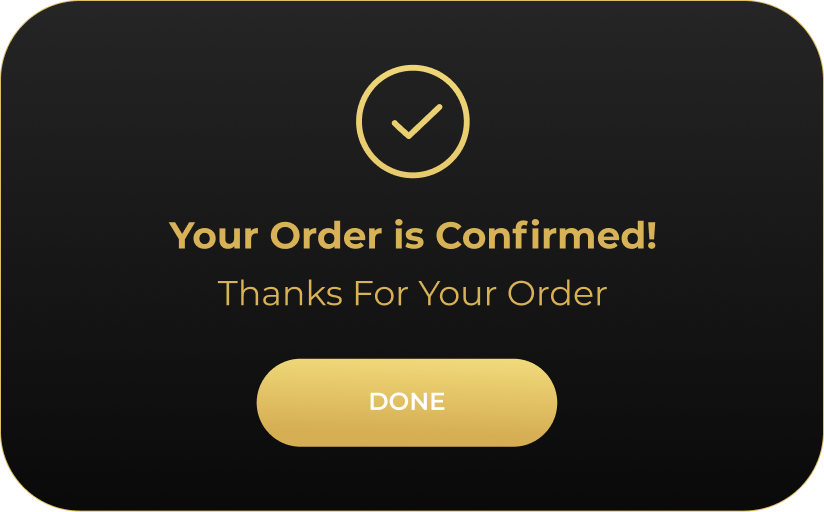 STEP 2
WAIT FOR YOUR EMAIL CONFIRMATION WHICH CONTAINS SHIPPING INSTRUCTIONS TO MAIL IN YOUR CARD, WE RECOMMEND LOCKING/FREEZING YOUR CARD PRIOR TO SHIPPING.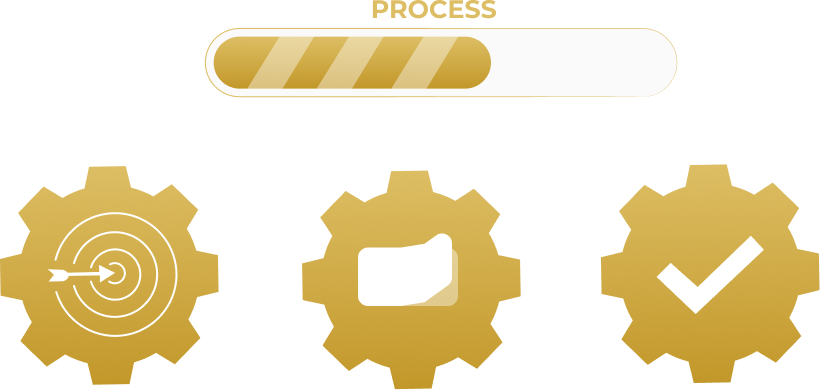 STEP 3
ONCE WE RECEIVE YOUR OLD CARD, WE CREATE & TRANSFER THE DATA OVER TO YOUR NEW METAL CREDIT CARD. THIS IS A 1-2 DAY TURNAROUND PROCESS, WHICH IS 100% SAFE AND SECURE.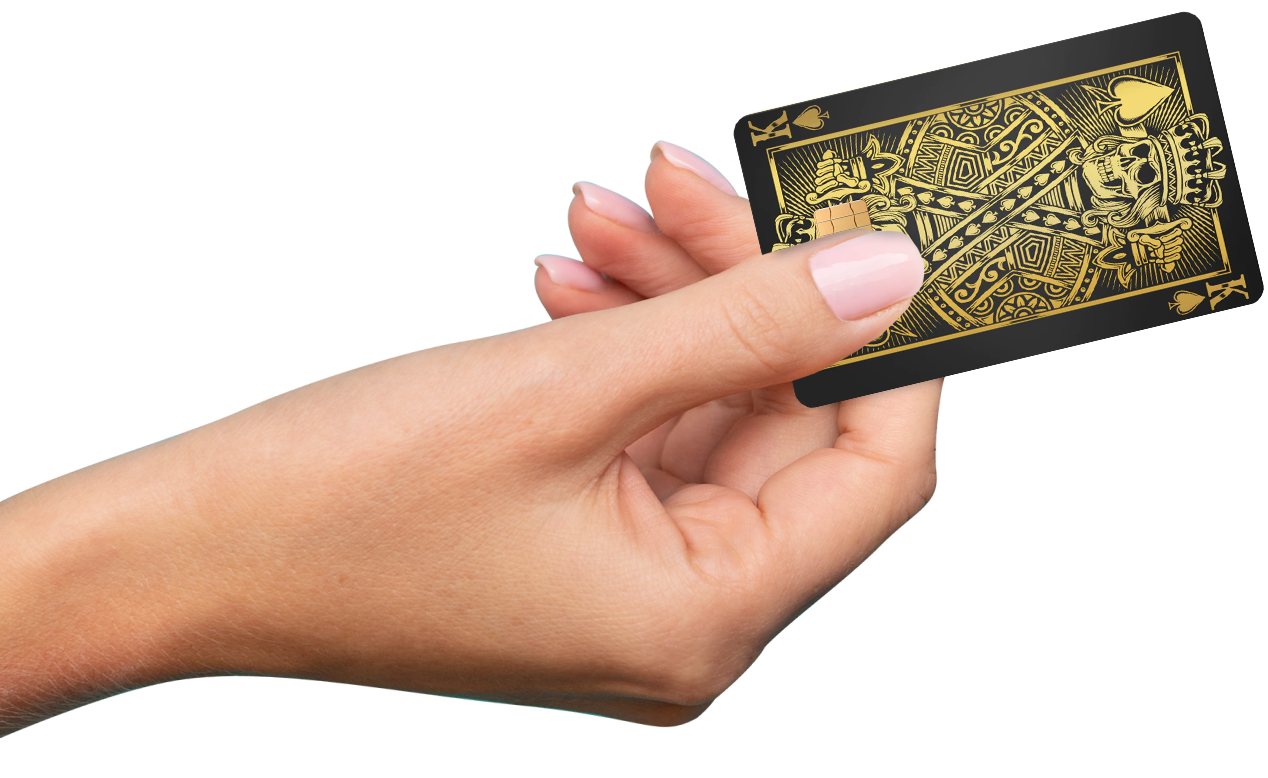 STEP 4
ALL ORDERS INCLUDE PRIORITY SHIPPING BACK TO YOU. BOTH YOUR OLD & NEW CARD WILL BE SHIPPED TO YOU AND SHOULD TAKE NO MORE THAN 2-3 BUSINESS DAY FOR YOU TO RECEIVE.
Discover Elegance in Every Card
At BLAQ CARDS, we believe that every card in your wallet is more than just a payment tool; it's an extension of your personal style. Our bespoke metal card conversion service transforms your ordinary plastic cards into elegant, sophisticated metal ones, ensuring every transaction you make is a statement of your unique taste.
FREQUENTLY ASKED QUESTIONS
How does the card conversion process work?

We carefully transform your plastic debit or credit card into a metal card. Simply send us your card, and our skilled team will meticulously transfer the chip and magnetic strip to a premium metal card of your choice.
What customization options are available for metal cards?

We offer a range of customization options, including different metal finishes, colors, and engraving services. Contact us to discuss your specific preferences.
How long does the card conversion process take?

The typical turnaround time is 1-3 business days, depending on the complexity and customization involved.
Am I able to use the TAP feature?

We are currently in development for cards that are tap-capable, however at this time non of our cards have TAP capabilities.
Can any card be converted to metal?

Most standard-sized plastic debit and credit cards can be converted. However, there are some exceptions due to card design or technology. Please contact us for more details.
Are there any cards that you cannot convert?

We're unable to convert cards with certain security features, like battery-powered or biometric cards. Or cards with unique chip sizes Please reach out with specifics, and we'll let you know if we can accommodate your card.
How do I care for my metal card?

Metal cards should be handled with care. Avoid scratching the surface and keep it away from magnets.
Is my personal information safe during the card conversion process?

Absolutely. We adhere to strict privacy policies and use advanced security measures to ensure your information remains confidential and secure at all times.
Will my metal card work the same as my plastic card?

Yes, your metal card will function just like your original plastic card, including chip and PIN, and magnetic strip transactions. The only difference is the contactless payment which is not functional in metal cards.
What if my card is lost or stolen during shipping?

We use secure, trackable shipping methods for all our deliveries. In the unlikely event of a lost or stolen card, please contact us immediately for assistance.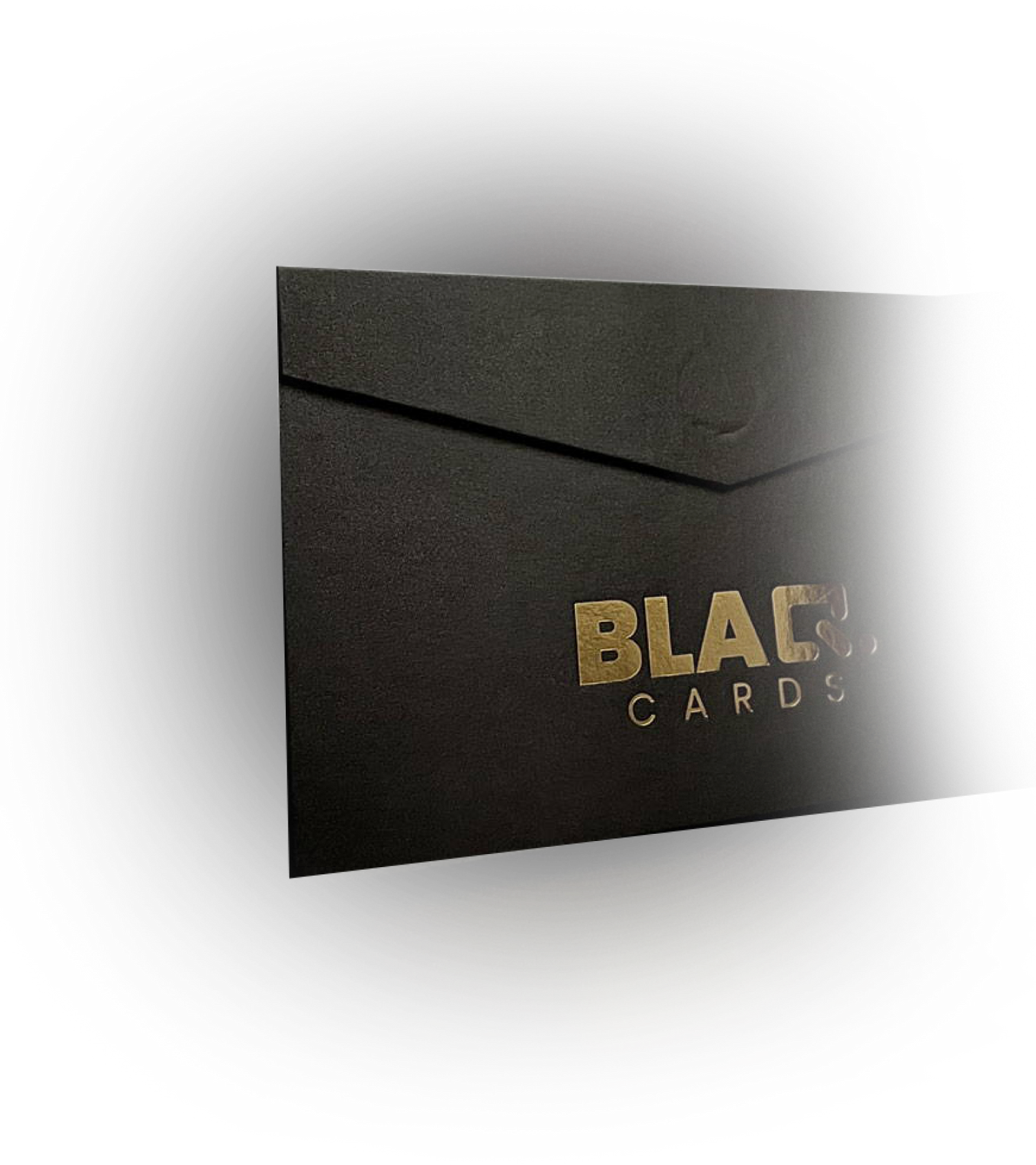 DON'T MISS OUT!
Join our exclusive mailing list and be the first to know about our latest innovations in card transformation, special offers, and insider tips.