Regular price
Sale price
$130.00
Unit price
per
Sale
Sold out
Simple Luxury Metal Card ( No Graphics)
View full details
Simple Luxury Metal Card
Regular price
Sale price
$130.00
Unit price
per
Sale
Sold out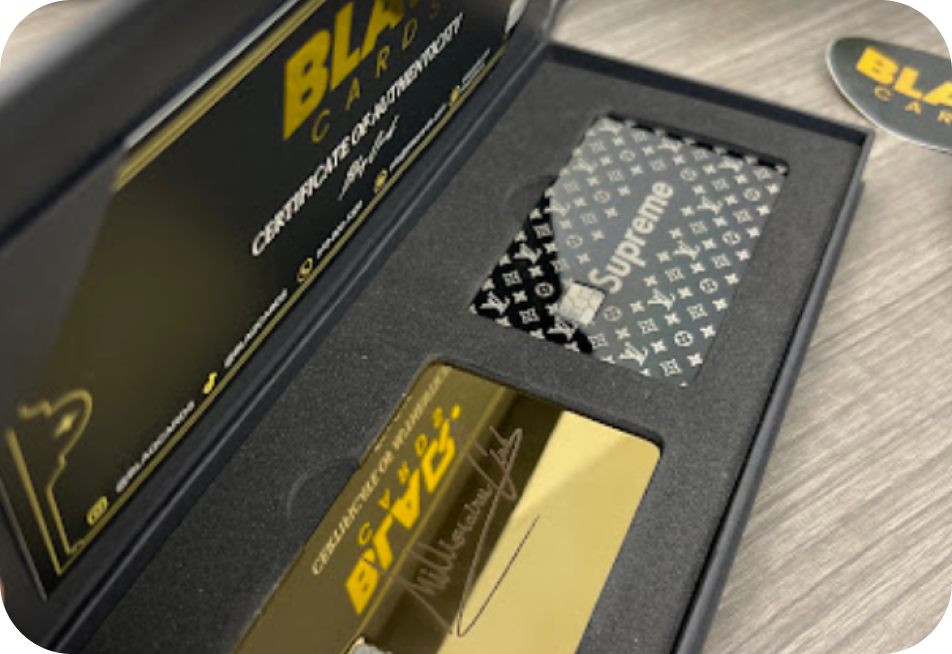 OUR AWESOME CUSTOMERS
Nick is absolutely amazing. Awesome to work with and makes sure to deliver an absolutely amazing card every time. I've had 3 cards done by Blaq Cards and will be coming back many more times!
YOUR SECURITY
OUR CREDIT CARD REPLACEMENT PROCESS
SECURE TRANSFER

Every card you send us is processed in a secure, monitored facility. We handle your cards with the utmost care and discretion.

PATENTED TECHNOLOGY

LICENSED US PATENT 11,562,194 We use a patented method that ensures your card's transformation is not just secure but also unique to our service.

DATA PROTECTION

Your personal details are encrypted and never shared. We adhere to stringent data protection laws to ensure your information remains confidential.

ADDITIONAL SECURITY MEASURES

While your card is in transit, consider temporarily locking or freezing it through your bank's app for added security. Once received, you can easily unlock it for use.
HOW IT WORKS
Our Safe and Exclusive Four Step Proccess
Step 1
PICK FROM OUR PRE-MADE DESIGNS OR USE OUR INTERACTIVE CARD BUILDER AND SELECT YOUR METAL, DESIGN, AND PLACEMENT FOR A TRULY UNIQUE, PERSONALIZED CARD.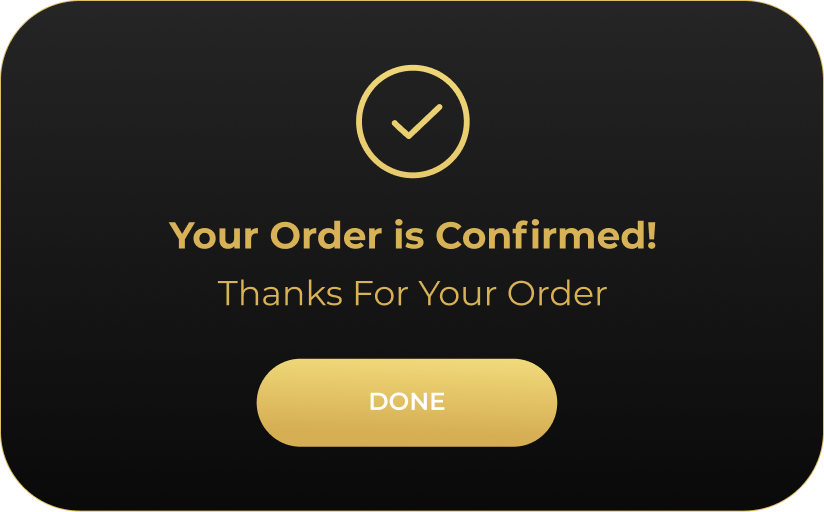 STEP 2
WAIT FOR YOUR EMAIL CONFIRMATION WHICH CONTAINS SHIPPING INSTRUCTIONS TO MAIL IN YOUR CARD, WE RECOMMEND LOCKING/FREEZING YOUR CARD PRIOR TO SHIPPING.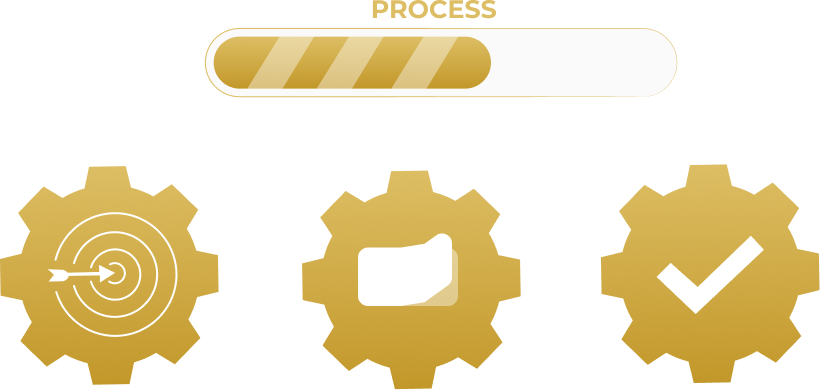 STEP 3
ONCE WE RECEIVE YOUR OLD CARD, WE CREATE & TRANSFER THE DATA OVER TO YOUR NEW METAL CREDIT CARD. THIS IS A 1-2 DAY TURNAROUND PROCESS, WHICH IS 100% SAFE AND SECURE.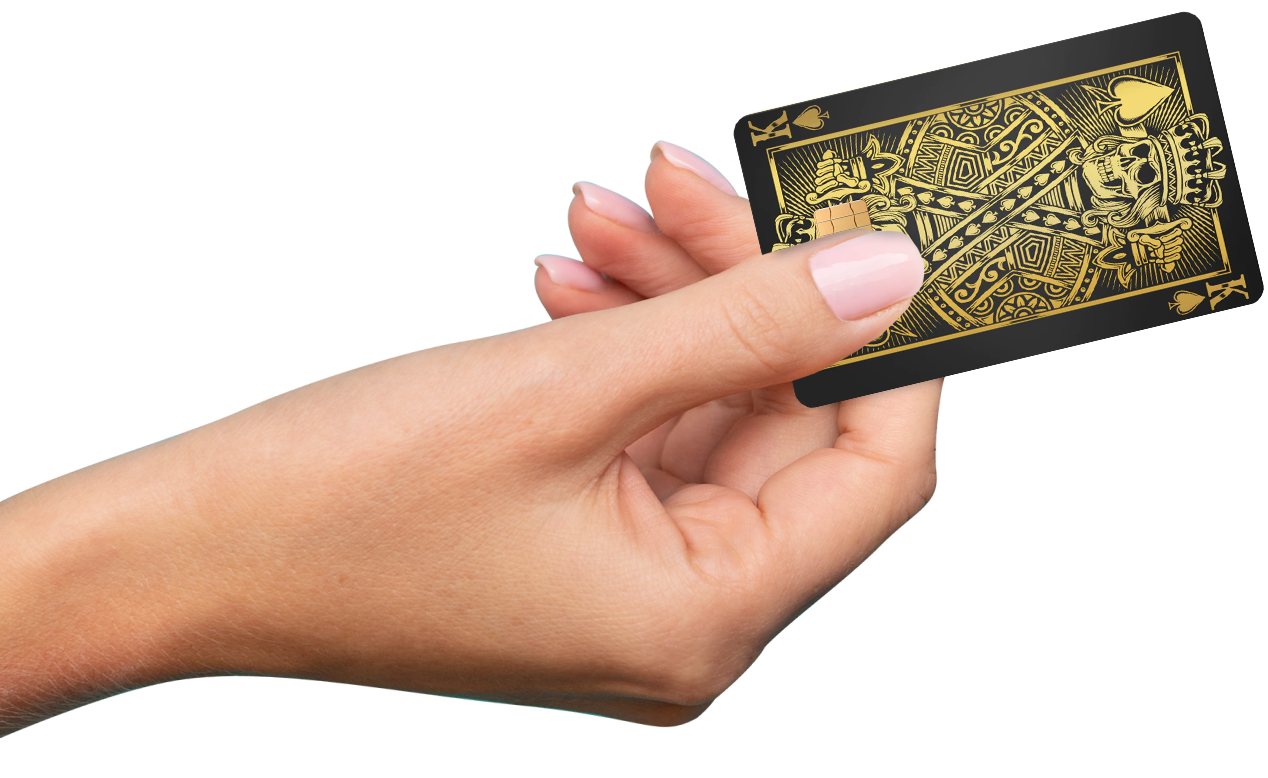 STEP 4
ALL ORDERS INCLUDE PRIORITY SHIPPING BACK TO YOU. BOTH YOUR OLD & NEW CARD WILL BE SHIPPED TO YOU AND SHOULD TAKE NO MORE THAN 2-3 BUSINESS DAY FOR YOU TO RECEIVE.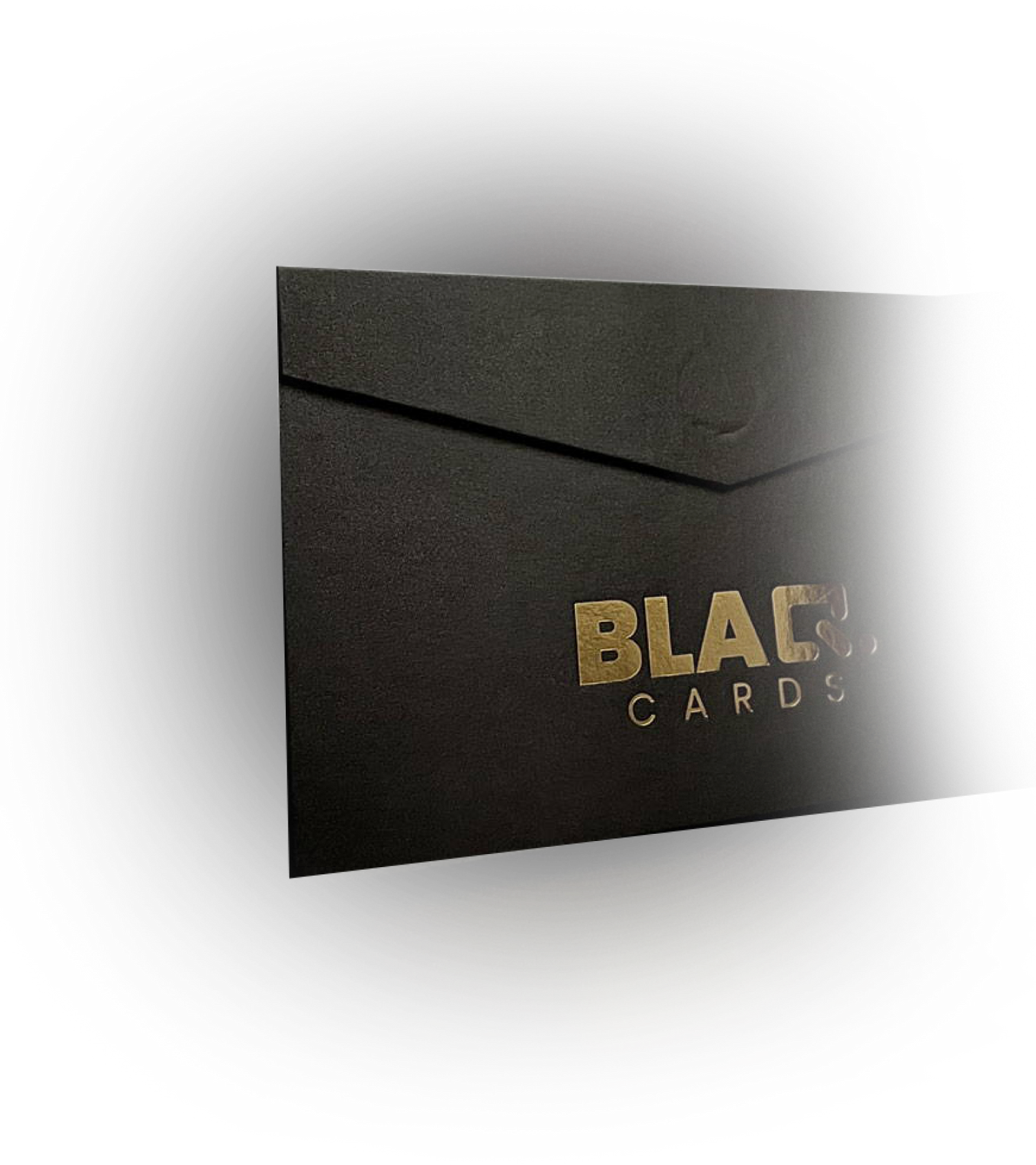 DON'T MISS OUT!
Be the First to Know about Saber Verse, Limited-Time Deals, and Must-Have Discounts. Sign up Today!